Tuscan Style Pasta
Serves: 2-3 Time: 30mins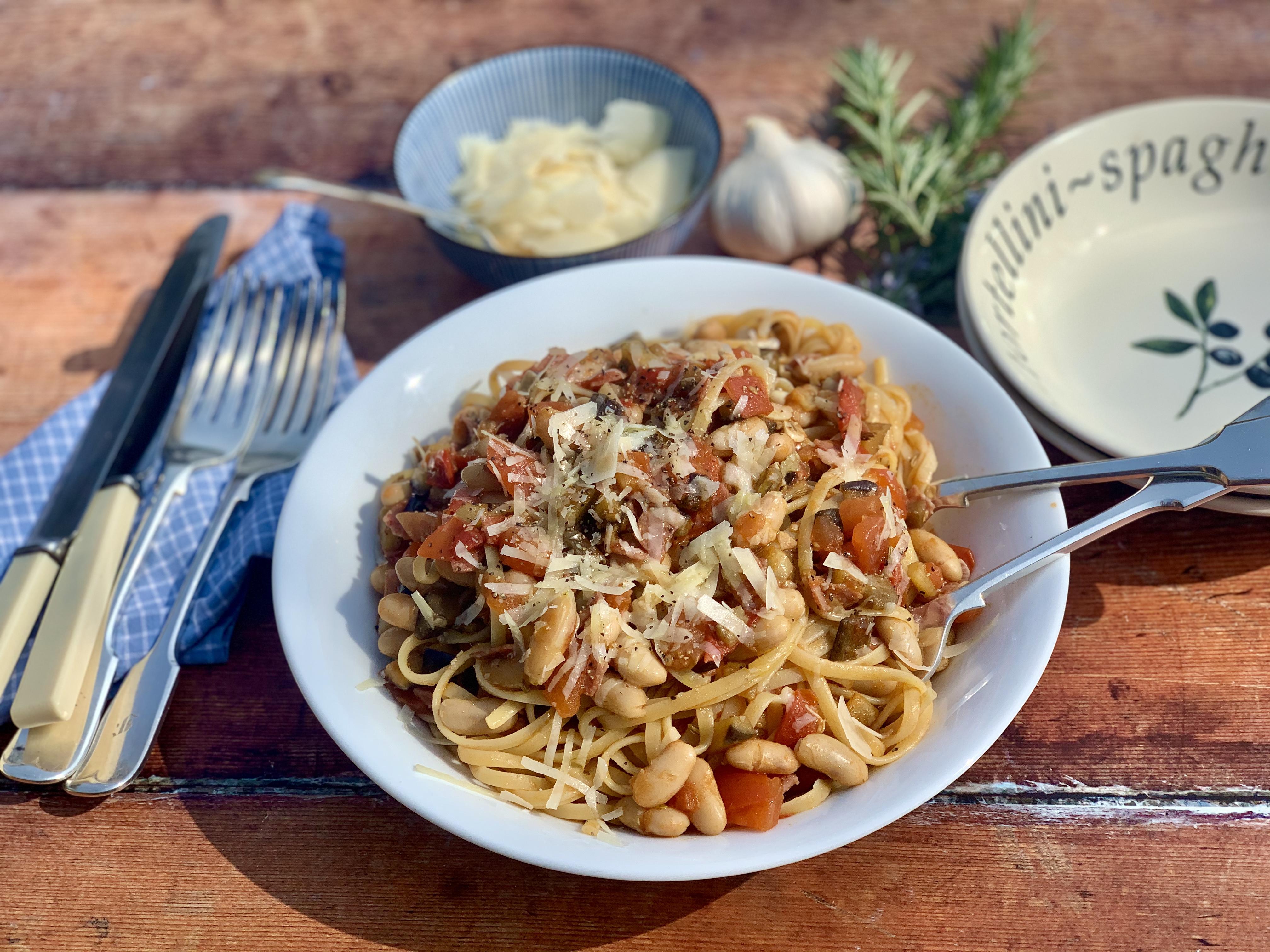 Ingredients:
400g Linguine

150g tomato sauce

8 slices of Salami Milano

2tbsp of Shaved Grana Padano

2tbsp of Chefs Brigade

®

Garlic infused oil

1 finely chopped onion

3 finely chopped cloves of garlic

1/2 tsp fennel seeds

1/2 tsp crushed chillies

Salt & pepper
Method:
1. Cook the pasta in a large pan of salted boiling water.
2. Gently fry the onion and garlic in the garlic oil, until softened and turning a light golden brown.
3. Add the chopped salami, fennel seeds and chilli flakes and fry for a minute or two.
4. Add the tomato sauce and Cannellini beans. Cook until the sauce has reduced to your desired consistency. Check the seasoning.
5. Using a pair of tongs, lift the linguine into the sauce and stir together. If too dry, add a little of the cooking water from the pasta.
6. Serve in pasta bowls, topping with some shaved Grana Padana.