Pulled Pork Boa Buns
Serves: 2 Time: 30mins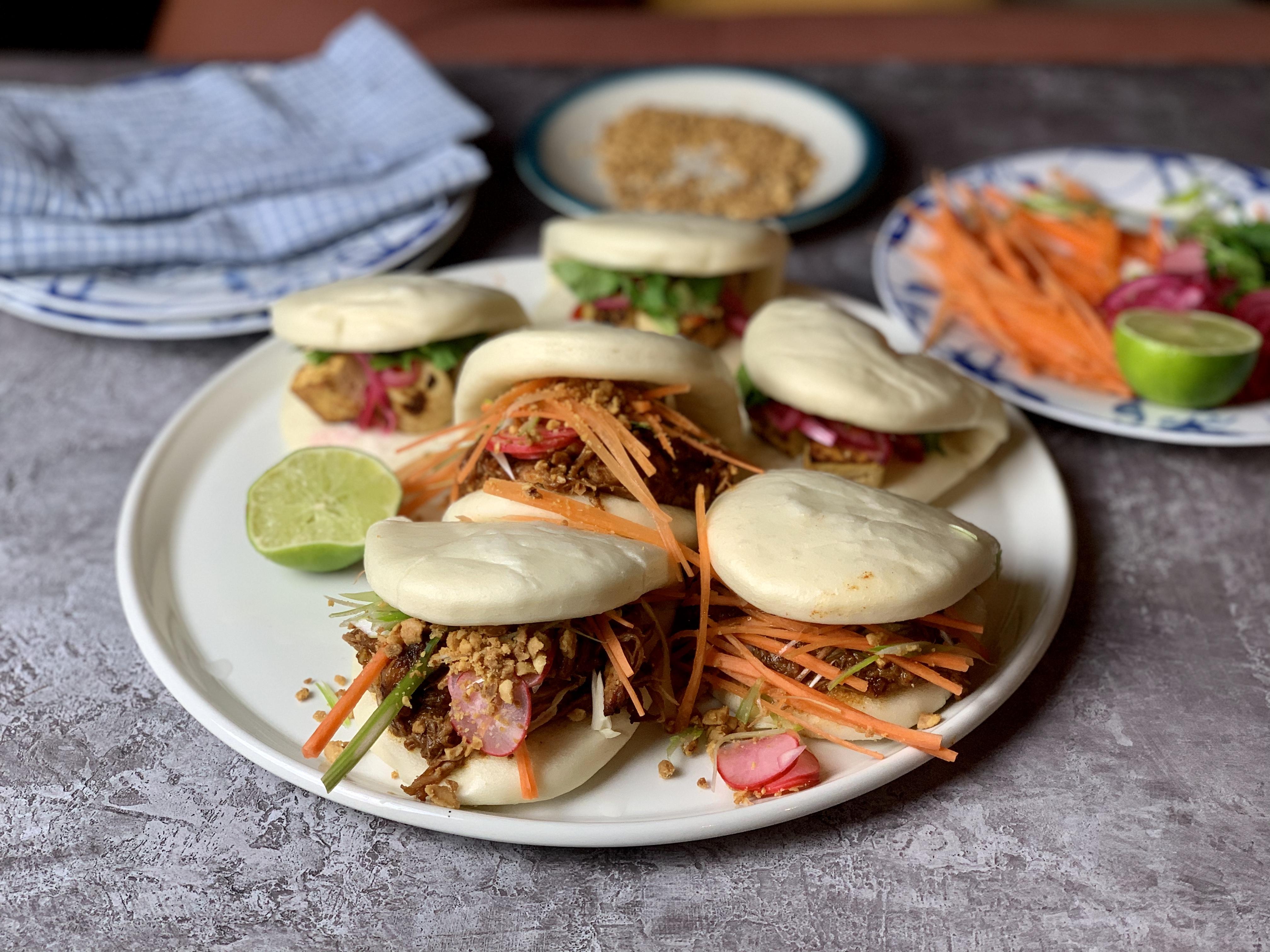 Ingredients:
4 double sliced lotus boa buns

400g BBQ pulled pork

Sriracha sauce to taste

100g salted peanuts (or any other nuts you have to hand)

Sliced vegetable garnish (carrots, spring onion, radishes & coriander)
Method:
1. Preheat the oven at 200°C.
2. Toast the nuts in the oven until golden brown, then bash into a crumb.
3. Place the pulled pork on an oven tray and cook for 10-12 mins, until piping hot & beginning to caramelised.
4. Warm the bao buns in the microwave for 90 sec - cover in clingfilm.
5. Quickly pickle the radish in lime or lemon juice and mix with the remaining garnish ingredients.
6. Divide all the ingredients between 4 buns, then assemble your buns!