Linguine with Roasted Red Pepper & Almond Pesto
Serves: 2 Time: 40mins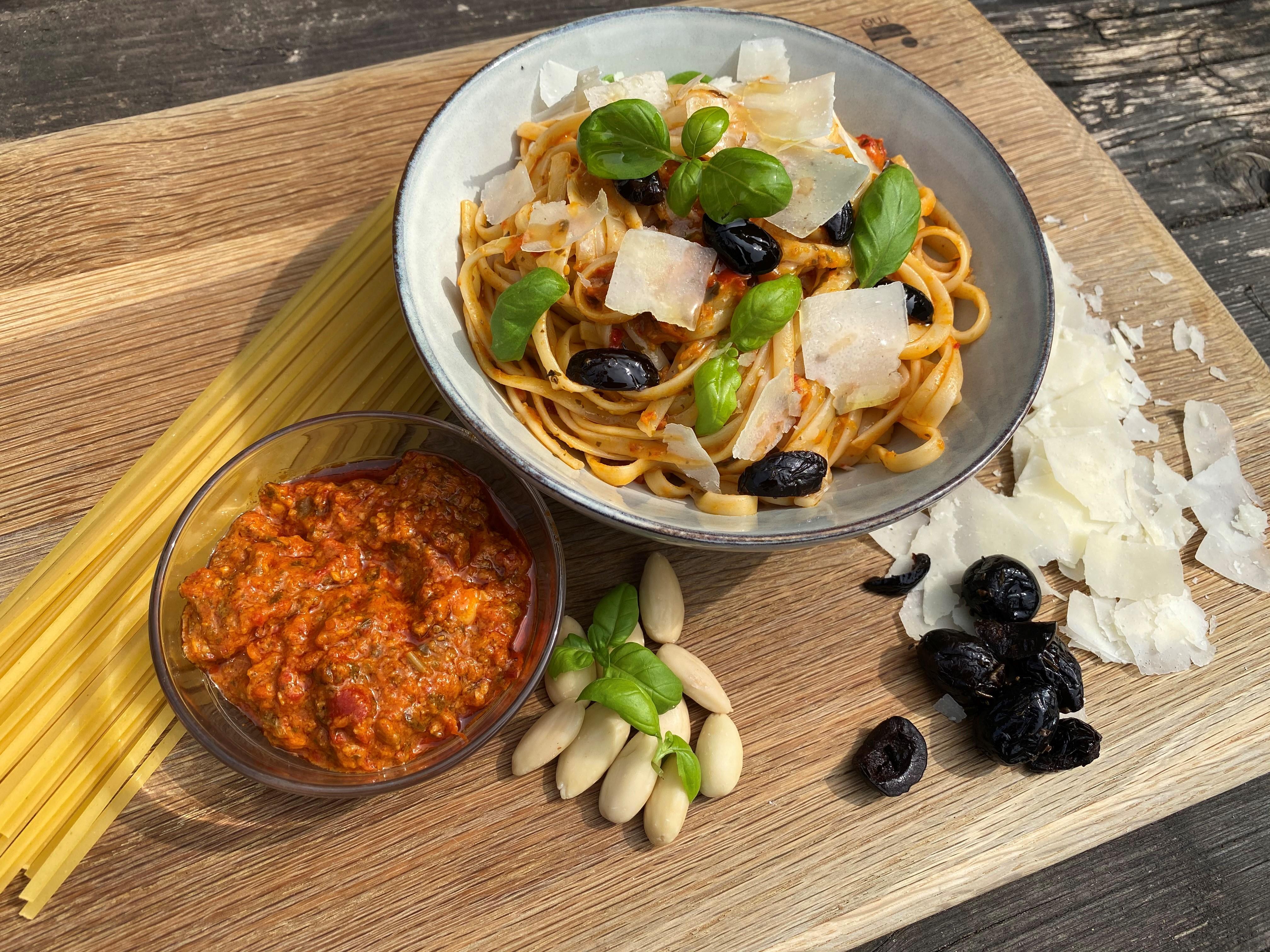 Ingredients:
200g dried linguine pasta

30g Grana Padano

Extra Grana Padano to serve

2tbsp Chefs Brigade® garlic infused olive oil
2 roasted red peppers
2 tbsp of extra-virgin olive oil
Small bunch of basil leaves
30g almonds
Salt & pepper
Method:
1. If you're roasting your own peppers cut the peppers in half, deseed and remove the stem. Then place on a baking sheet with a good glug of olive oil and roast at 190°c for about 20 mins until soft but not browned. Once cooked allow to cool down, then remove the skin.
2. Place all the pesto ingredients (see ingredients in bold) in a tall jug, using a stick blender. Blitz until a rough paste is achieved, season with salt and pepper.
3. Bring a pan of salted water to the boil and follow cooking instructions on the back of pack.
4. Once cooked, drain the pasta, but keep back a cup of the cooking liquid to help make the sauce.
5. Toss the pasta with some pesto and add the cup of cooking water to ensure the pasta coated in the sauce.
6. Place in your serving bowls and scatter some basil leaves and the shaved Parmesan. Then you can drizzle with a little more garlic oil and serve straight away.