Bibimbap
Serves: 4 Time: 1hr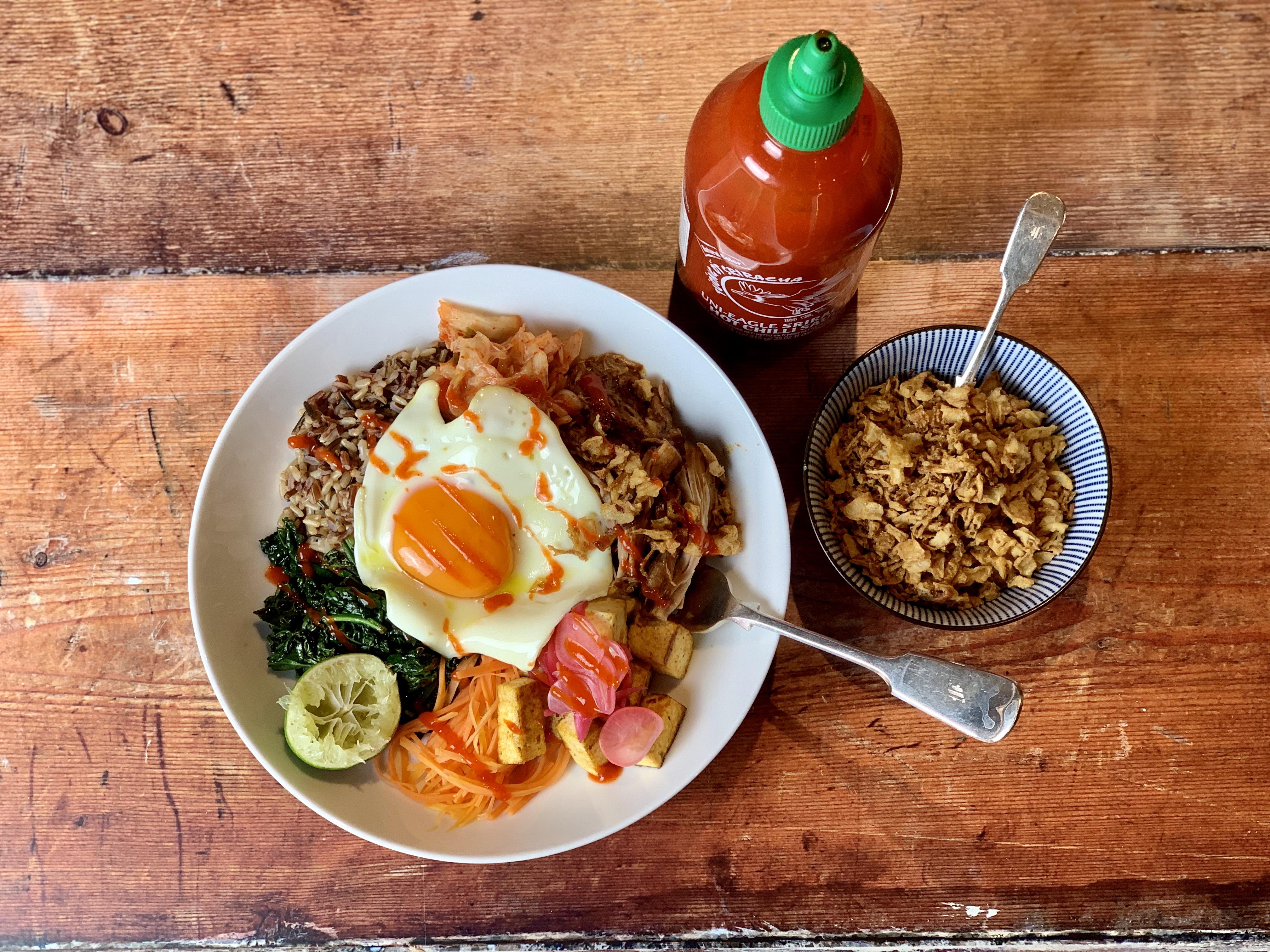 Ingredients:
360g brown, red and wild rice

500g BBQ pulled pork

300g of Organic tofu

100g kimchi

Crispy onions to garnish

Sriracha sauce to taste

20ml soy sauce

100ml citrus juice (lime, orange or lemon)

1 carrot finely sliced

4 portions of greens (e.g. kale)

20ml of soy sauce

4 eggs

Pickles to garnish
Method:
1. Pre-heat the oven to 200°c. Cook the rice in salted boiling water for 35-40 mins.
2. Dice 300g of Tofu and marinate in citrus juice with 50ml of Sriracha sauce for about 30 mins.
3. Place the pulled pork on an oven tray and cook for 10-12 minutes, until piping hot and beginning to caramelise.
4. Remove the Tofu from the marinade and in a hot, non-stick pan, fry for 3-4 minutes, until hot and slightly caramelised on the outside
5. Stir fry your greens, adding the soy sauce at the end of the cooking. Then, blanch the carrots until slightly softened and heated through.
6. Fry the eggs.
7. If you would like to add some pickles you can create delicious homemade recipe with radishes or red onion, marinated in some citrus juice or vinegar for half an hour, or longer…
8. Assemble the dish! Put everything together in the bowl. Top with the egg, crispy onions, sriracha and pickles. Enjoy!